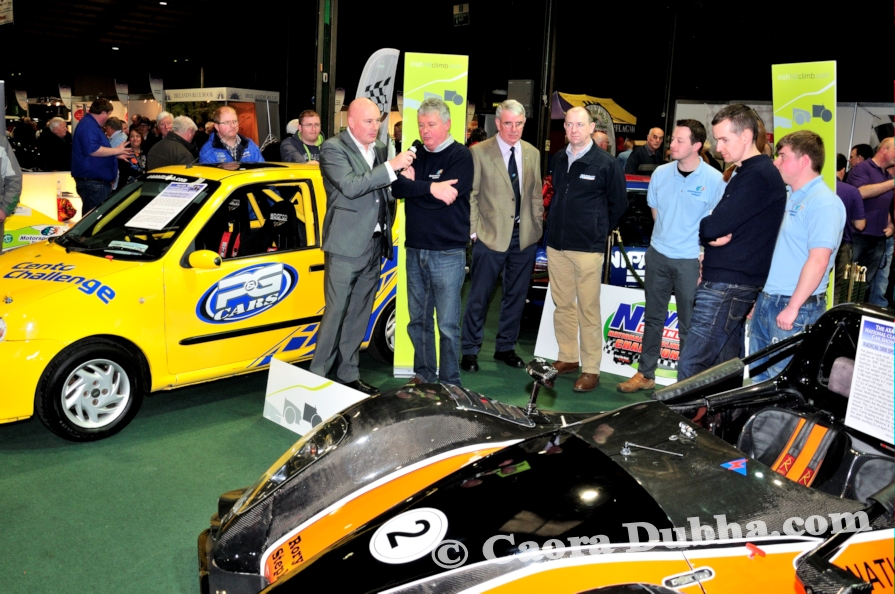 The 2016 Irish Hillclimb & Sprint championship was officially launched at the classic car show in the RDS yesterday. The stunning Motorsport Ireland stand featured some amazing cars from a wide variety of Irish motorsport classes.
The Hillclimb cars on show had a very busy two days at the show and were hugely popular with the public. Gary Eagan's Cento with its new livery looked amazing, and of course Rory Stephens Radical SR8 once again stole the show with people queuing up to have their photo taken beside it…
The pictures are in the Gallery…And once again, welcome to the 2016 Naylor Engineering Irish Hillclimb & Sprint Championship. The first rounds are in Co Clare in April and we'll have more news on that later….
Clubs List and all things Hillclimb.

Irish Hillclimb & Sprint webpage all the news, views, results and much much more.
Irish Speed Marshals FaceBook Page.
Vantage Point Video for the definitive collection of Irish Hillclimb Video & News.